SwissSkills was held in Bern from September 7 to 11. This was an event in which the impressive performances of some of the highly talented young professionals amazed spectators – and in which we were able to play our part in ensuring that they can continue to do exceptional work.
Never before has there been so many participants, with more than 150 professions represented at this year's SwissSkills event. An attractive program of supporting events was on offer to visitors – in addition to interesting information on the professions on show, visitors were able to try their hand at many of the stations. Among the most-gifted young vocational athletes, however, the focus was on the vocational championships. Over the course of the five SwissSkills days, the promising Swiss talents showcased their vocation-specific skills in 85 different live competitions – and competed for the prestigious title of Swiss champion.
The talented winners are kitted out
As a proud sponsor of SwissSkills 2022, PB Swiss Tools was in attendance in Bern. In so doing, we were able to present gifts to the delighted winners of the Swiss championship, which was organized by the Swissmem and Swissmechanic associations.
Gifts were presented to the following disciplines:
Multi-skilled mechanics in turning, automation and CNC milling

System and apparatus builders

Automation technicians

Electronic technicians

Draftsperson
In addition to our practical tool sets, the champions of these technical categories also each won a voucher worth CHF 1000 for our tools. This ensures that they can start their training in the run up to WorldSkills 2022 with suitable high-quality tools.
We also have a reason to celebrate
On the subject of winners, our automation technician Dario Flükiger qualified for the WorldSkills competition 2022 following his performance at SwissSkills and will thus take his place in the 37-person team that will represent Switzerland at the international showdown. The competition for mechatronics engineers will be held on October 4, 2022, in Stuttgart, Germany.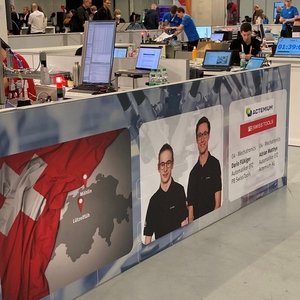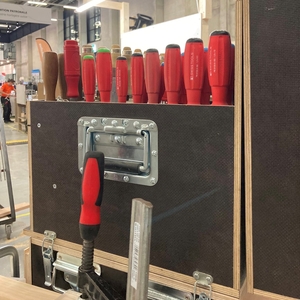 #SwissSkills #Bern #WorldSkills #Championship #WorkWithTheBest #PBSwissTools