Are you looking for meaningful gift ideas for your customers, employees or business partners that are guaranteed to make them happy and leave a lasting impression? Would you prefer red, blue, yellow, green, black or maybe even purple? The ranges of colors available for our hand tools will turn your gift featuring your logo or short text into something special.
The hit for a cozy fondue evening

The original fondue forks in a screwdriver design are already a cult item. Surprise your employees at the next company anniversary with a fondue fork set in your company colors – and then enjoy your fondue evening using them.

The ideal companion for cycling enthusiasts

Small, practical and robust – our BikeTool has proved popular with cyclists thanks to its lightweight design. Would you like to tighten and remove screws? That's no problem at all! A flat tyre can also be quickly and safely removed thanks to the extremely durable tyre lever made from high-performance polymer material.

The smart all-rounder proves a valuable companion

The compact and lightweight 8-in-1 pocket tool fits in any pocket and is ideal for when you're on the go. Thanks to the integrated bit magazine, the Insider can be used for a wide range of screwdriving applications. The structured surface of the handle and the eight PrecisionBits hidden within ensure that you literally have everything to hand.

The stylish and time-saving RainBow wrench set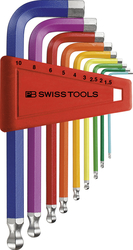 Our bestseller: The L-wrenches with ball point are sure to impress with their appealing colors and are available as a set in a practical plastic holder. Thanks to the color code system, you can instantly identify the right size of wrench and no longer have to spend a long time searching for the right tool.

Rock'n'roll-up case for electrical work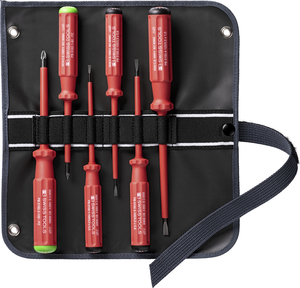 With the six fully insulated, VDE-tested Classic VDE screwdrivers that come in a set, you will rock your way through virtually all of your electrical work and still feel safe. The compact 2-in-1 roll-up case made from robust polyester fabric comes in a practical transport case and can even be hung up when rolled up.
Take the opportunity now to design high-quality tools according to your wishes in our Tool4You gift shop.