We are unbelievably proud of Dario's fantastic achievement!
WorldSkills 2022 finally took place in Stuttgart, Germany, with our automation technician Dario and his team colleague Adrian Matthys taking part. The duo delivered a fantastic performance and brought home the bronze medal in the "Mechatronics" competition.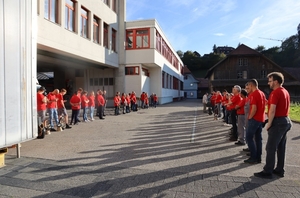 On October 10, 2022, a number of our employees got together to congratulate Dario with a little party. Wearing our red PB Swiss Tools shirts, we waited in anticipation for Dario.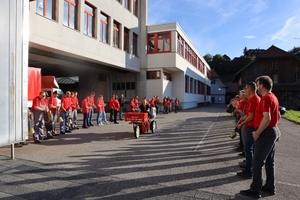 We welcomed him to our PB Swiss Tools site against a backdrop of loud bell ringing and great applause.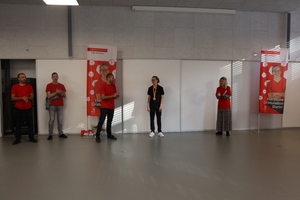 Marco Baumann (CTO – Chief Technical Officer) and Tanja Mosimann (Head of Human Resources) delivered an address full of praise, making particular mention of his tremendous perseverance and successful training performance.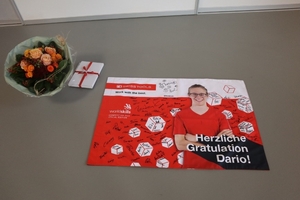 We presented Dario with a gift – a flag on which the entire workforce had signed their names.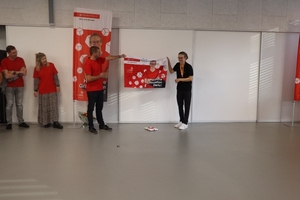 Dario told us of his exciting experiences in Stuttgart in great detail, including challenges that he had to solve, a few bumps in the road, and impactful moments with other participants.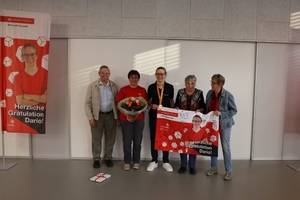 Dario's proud family were also in attendance.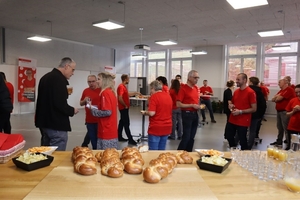 During the drinks reception, we asked questions, talked and ate delicious appetizers. All in all, it was a successful evening!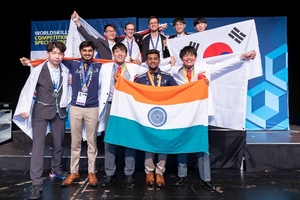 We would like to congratulate Dario for this fantastic achievement and wish him all the best for the future!
From SwissSkills 2020 to WorldSkills 2022 – find out more about the exciting details of Dario's journey
Dario Flükiger and Adrian Matthys win SwissSkills in the category for Automation Engineers – PB Swiss Tools
Dario Flükiger from PB Swiss Tools at the automation engineer world championships – PB Swiss Tools
PB Swiss Tools Young Talents on the Hunt for Medals at WorldSkills! – PB Swiss Tools
#WorldSkills #2022 #mechatronics #WorkWithTheBest #PBSwissTools