PB Swiss Tools once again inspires the world of craftsmen. Precision, efficiency and control in every work situation are critical factors for success. Our efforts towards perfecting the best possible tools is what drives us to produce surprising innovations. To this end, our developers are keeping a close eye on the professionals. The result: real innovations for everyday practice.
As a manufacturer of quality tools, we also pave innovative paths in our trade fair communications. On a special partition wall, we listed all the innovations developed since the last Hardware Trade Fair. Three innovative highlights were also impressively presented to visitors on demo modules. Here in particular it was clear that, thanks to its innovations, PB Swiss Tools is always in tune with the needs of professional craftsmen. Essential details make the difference, and daily work safer, quicker and more precise.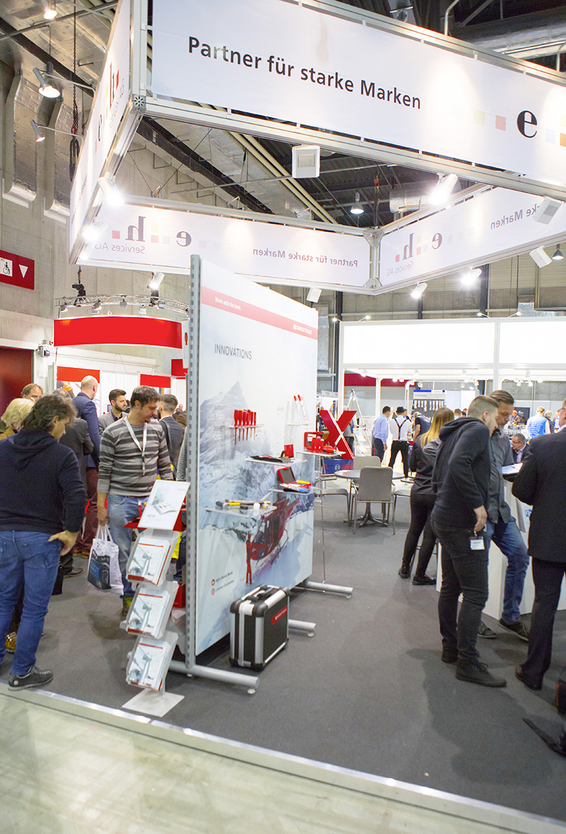 Innovation at the center – lively interest in PB Swiss Tools innovations at the booth of our sales partner e+h Services.
Efficiency thanks to our Color Code
Our color coding has made working significantly easier. Whether plasma-coated, powder-coated or with a colored grip - the vibrant color coding creates clarity and a good overview in the selection of sizes. Using the demo module at our booth, we were able to measurably demonstrate how tools with a color code can be identified and assigned up to 30% faster - a significant gain in efficiency in everyday life.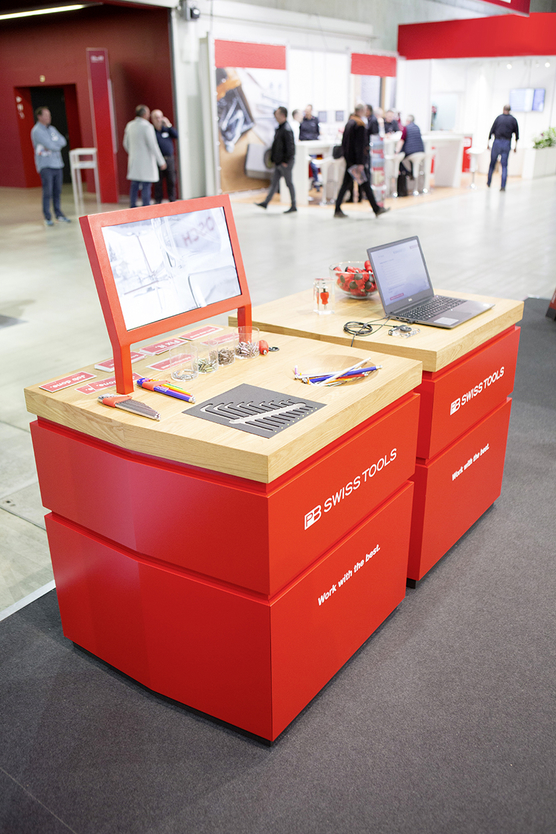 Playful proof – the increase in efficiency thanks to our Color Code was made clear with the help of the sophisticated demo module.
Secure grip with Safety Hex Keys
Measurements with the Safety Hex Keys were even more impressive. With their corded handles, these tools offer a massively improved grip compared to conventional tools. In this way, at least 50% more holding power can be achieved. Best of all, the more oily the working environment, the more this tool can demonstrate its benefits.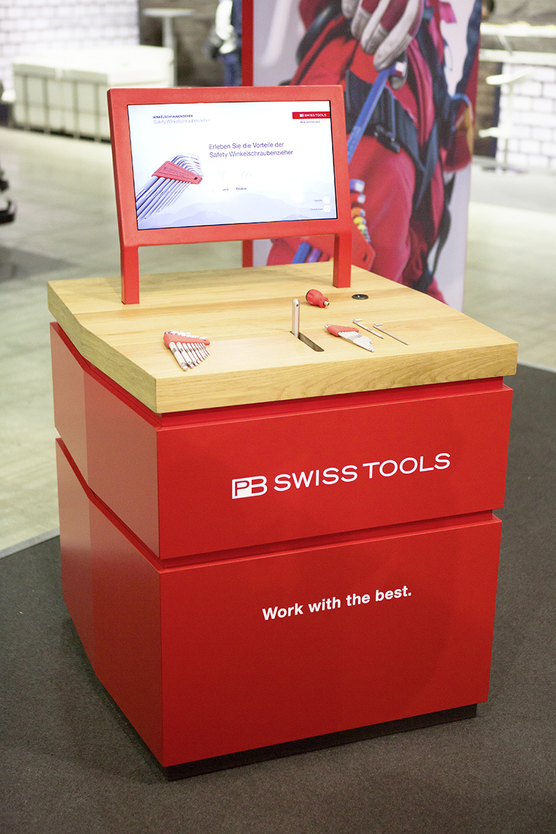 Grip under control – using our demo module, visitors could see for themselves the gain in grip security with the Safety Hex Keys.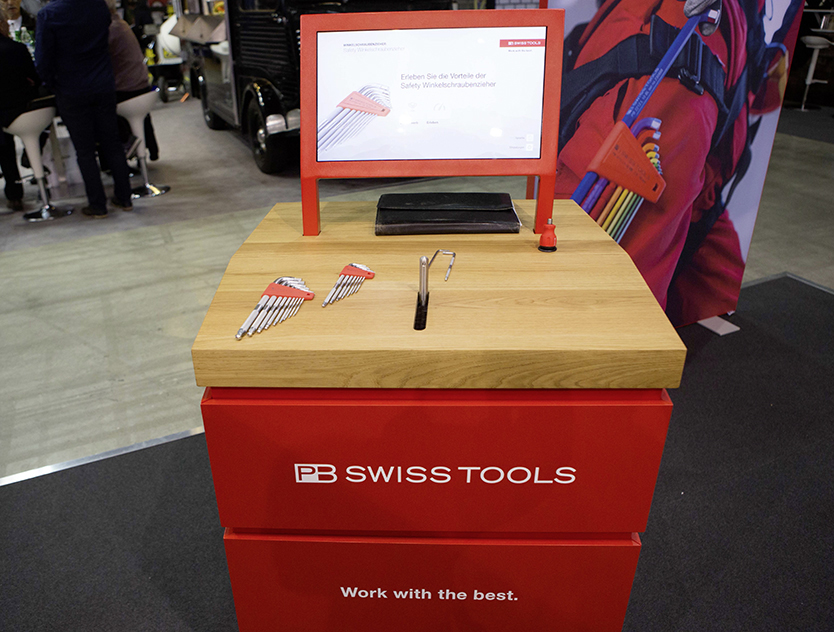 Grip under control – by measuring the tensile force, visitors were able to see for themselves the quality of the corded Safety Hex Keys.
Precision is now called DigiTorque V02
The innovative prowess of our developers is particularly evident in torque tools. Whether with the mechanical MecaTorque or the electronic DigiTorque - precision when tightening screws is several times greater than when working by feel. At our demo module, even experienced craftsmen applied twice as much, or more, force to the screw compared to a normal screwdriver. In addition, there were significant fluctuations in the three measurements.
With the DigiTorque, however, there were hardly any deviations from the target value, offering enormous reliability, especially in relation to demanding work with delicate materials. With the DigiTorque V02 presented at the booth, PB Swiss Tools looks far into the future. Individual data and measured reading can be easily exchanged and processed between the tool and a special app. This product development effectively means that Industry 4.0 has also reached the screwdriver.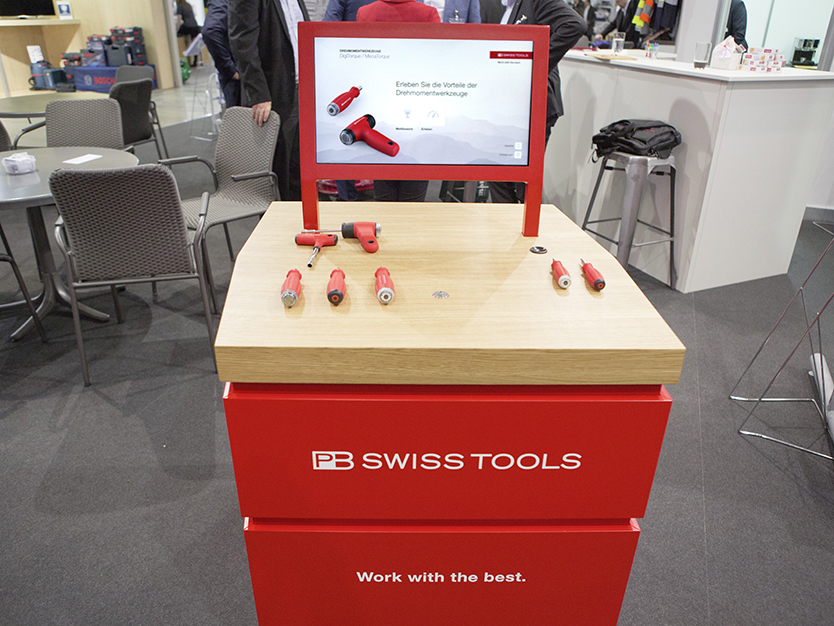 Measurable precision – the advantages of the innovations were made tangible with ingenious test arrangements.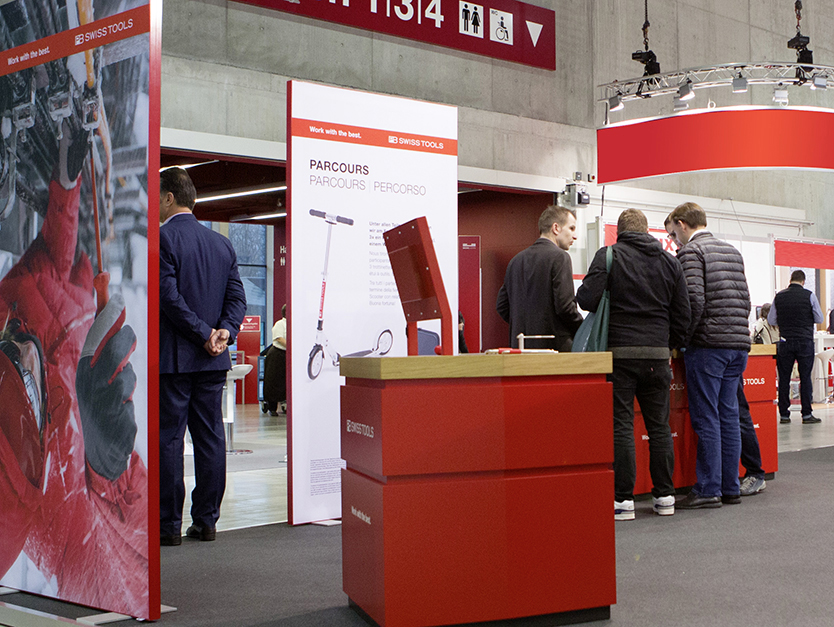 A parcourse rich in experience – at three points, visitors were able to test product performance close up and win prizes.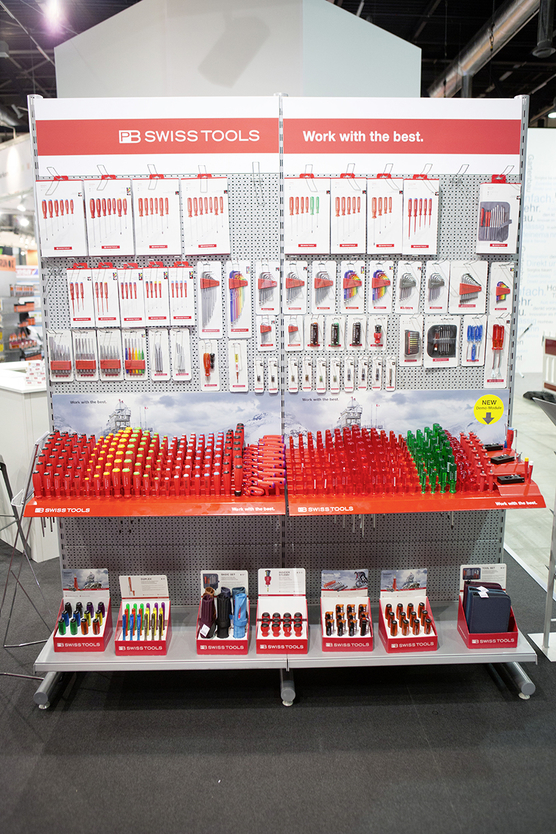 Clarity at the POS – the prototype of our new sales display met with a very positive response from trade fair visitors.
#WorkWithTheBest #Hardware #Lucerne #e+hServices #Fair #Innovations #Demomodul #SafetyHexKey #ColorCode #DigiTorqueV02 #POS #Craftsmen #TheWorldOfCraftsmen