First the good news: With the SwissGrip handle made of non-slip and hypoallergenic Santoprene material, you will not slip off even with wet hands. Everything is and remains safely in your hand. Both product novelties are available in long and short design to be able to work conveniently even in areas with limited space. For interesting information about the SwissGrip, see further below.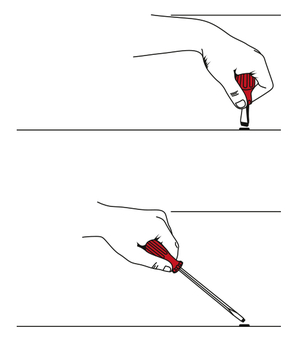 In action – Tire valve screwdriver
With the long blades, you can even reach valves that are difficult to reach, e.g. with trucks or cars. The short handle on the other hand is suitable for motorcycles, scooters or bicycles.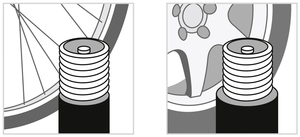 Coin-Driver – Opens the battery compartment without any problems
Only one, two turns and the plugs of car batteries are open without any effort. Other plastic and metal screws can also be screwed in and out without any damages. The tighter the spaces, the better suitable the stubby version is. When a coin was helpful in previous situations, the Coin-Driver now guarantees safe and convenient working.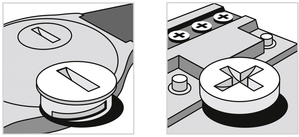 SwissGrip Griff – sicheres und ergonomisches Arbeiten
The advantages of the SwissGrip handle are obvious. The Fraunhofer Institute in Germany examined the handle line of SwissGrip for us, among other things for ergonomics and functionality. The user tests confirmed the safe and convenient use of our screwdriver line. The outstanding functions and design-oriented quality is particularly highlighted.
Even more good news
The two products presented here are available immediately. It is a selection of our product novelties which you can find here.