Like other trade shows, Hardware Luzern was unable to be held live in exhibition halls this time around. However, the show organizers did manage to put together an appealing digital lineup for this important gathering of our industry. This allowed us to showcase our innovations and highlights to the hardware and tools sector effectively online in topical digital presentations and at well-attended webinars. As part of our innovation strategy, we will continue to make full use of digital avenues in communication and product development. Read on below to learn more about our main focuses in terms of digitalization, flexibility and precision.
Digital Media Service – design your points of sale to be simple and attractive – also online
With the digital elements of our Media Service, we help specialized dealers and distribution partners to effectively present new products and standard items. We will provide you with a login to an extensive source of data to help you design your physical points of information and sales, online shops and advertising materials. This data comprises appealing atmospheric pictures from elaborate shoots, professional product photos, helpful tutorials and informative application videos.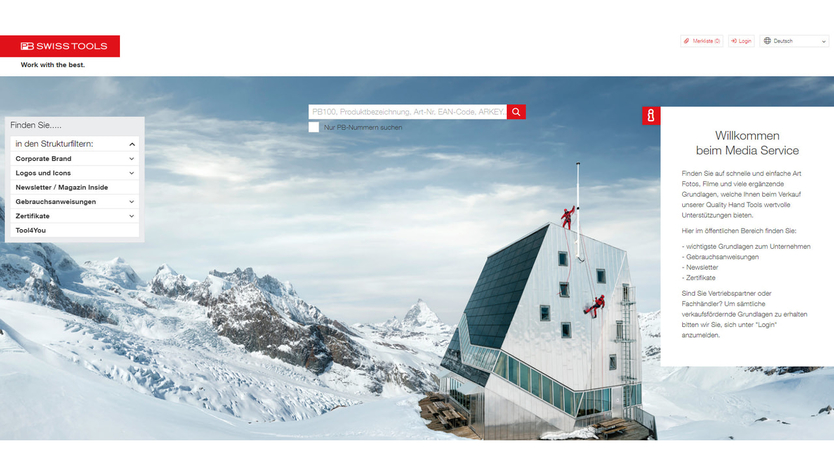 The data is constantly updated and easy to find using the filter function and the global search box. This means that we assist you around the clock in your marketing and sales activities by providing you with premium digital assets. Click here to proceed to the public area of the website. Distribution partners and specialized dealers can also access an area of the website with in-depth information.
How much is 1.2 Nm? – Take digital precision into your own hands!
With the new PB Swiss Tools DigiTorque V02 , you can screw together difficult materials, such as aluminum, carbon or Plexiglas, with repeatable precision in a way that is free of risk and easy on the material. Thanks to the digital torque control, you can screw every single screwed connection to be precisely as tight as needed. Most users miscalculate the force with which they tighten screwed connections. Here, the torque is digitally adjustable, so it is easy for you to avoid cracks in the material or insufficiently tightened screws.
You can find out just how quickly and precisely the high-precision trigger mechanism can be adjusted in this video, which is, of course, available to download via the Media Service. Upon consultation, we would be happy to provide specialized dealers and distribution partners with a demo module, so your customers can see how they measure up. You are sure to hear "Wow!" from them and can look forward to the DigiTorque V02 torque screwdrivers flying off the shelves.
Not digital, but still awesome – the dead-blow hammer for gentle, precise hammering
These dead-blow soft-head hammers with metal inserts made of copper and aluminum are ideal for work in which precise and carefully controlled blows are required: gentle hammering in assembly or straightening work, in sheet metal working, in maintenance procedures and in servicing. The ergonomic and robust hammer shaft made of premium fiberglass or FSC®-certified hickory sits perfectly in your hand, as its length optimally matches the weights in the hammer heads.
Solid, precise blows are ensured by the unique structure of the hammer heads. Even with light blows, the hammer strikes the work surface in a controlled, safe and targeted way thanks to the disks in the middle section. All hammer inserts can be replaced quickly and easily. This is good for your budget and for the environment.
A versatile tool at just 37 grams – the innovative 9-in-1 universal cabinet key
The diversity of locking systems poses an unenviable challenge for operational maintenance staff, janitors and handymen, namely how to deal with the wide variety of systems for building services, security systems as well as control and switch cabinets. Now, you can put the innovative universal cabinet key with 9 functions on your key chain – a practical tool with a magnetic bit holder: square, triangular, double bits, mixing nozzles, slotted and Phillips screws for locking systems in switchgear enclosures, barriers, systems for building services, and water supply.
With its compact star shape, this genuine innovation made of high-performance polymer has a non-slip surface and sits comfortably in the hand. This guarantees high torques for opening service hatches, doors and gates, loosening screws, and changing mixing nozzles and faucet aerators. Your lucky star no matter what the task.
Fully insulated and fully on trend – the Classic VDE Slim with the narrow blade
The PB Swiss Tools Classic VDE Slim screwdriver is hugely popular. This may be because of increased digitalization and automation or because of the boom in electrically powered cars and systems. Alternatively, it could be simply because of this tool's excellent features. Whenever safe and precise electrical work is called for, the VDE Slim screwdriver delivers an impressive performance.
This high-end tool for commercial and private electrical professionals scores big with its fully insulated yet ultra-slim handle. It is VDE-certified in accordance with IEC/EN 60900 for up to 1000 V AC and 1500 V DC. Thanks to the slim design, the blade can reach even deep-set screws and spring terminals easily and safely. In short, the PB Swiss Tools Slim VDE screwdrivers offer users maximum safety and precision in all electrical work procedures.
Live stream: Flexibility and precision in every assembly situation – the 90°–100° hex key L-wrench
Our hex key L-wrench with a hemispherical head and extra short key part makes a classic contribution to work flexibility and precision. The more cramped the space and the less accessible the screw heads, the more the 90°–100° hex key L-wrench can play to its strengths. We gave an impressive demonstration of these strengths in a live-streamed webinar at Hardware digital.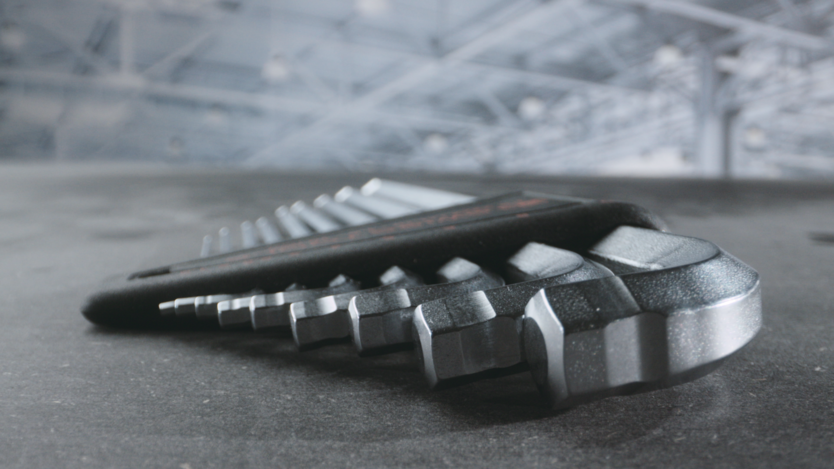 Click here to watch the video. Even screws in awkward positions can be reached thanks to the extra short key part. The newly developed hemispherical head allows for a flexible work angle of between 90° and 100° to the screw axis, guaranteeing greater freedom of hand movement. The reliable hemispherical head on the long handle part allows even deep-set screws to be turned at a screw angle of up to 30° – precisely and quickly.
#hardwaredigital, #webinar, #schonhammer, #mediaservice, #drehmomentschraubenzieher, #digitorqueV02, #vdeschraubenzieher, #IECEN60900, #schaltschrankschlüssel, #winkelschraubenzieher, Handwerker #Handwerkerwelt #WorkWithTheBest