The compact PB Swiss Tools roll-up cases contain not only different screwdrivers in a small space, but also inserts for use in power drills.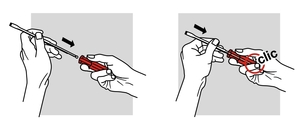 One handle, one click, the interchangeable blade is securely engaged in the handle. The screwdriver in professional quality is ready for use.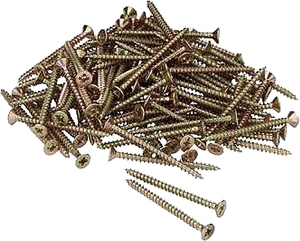 When fastening several screws, e.g. in wood or in plastic anchors, , hand and wrist will fatigue rapidly, even if the handle is highly ergonomical and fits well in the hand. A quick remedy would be a power drill and matching screwdriver bits. But wait ... just a power drill is already sufficient!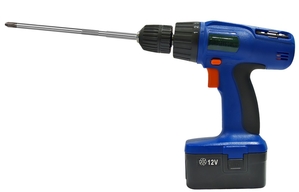 The interchangeable blades can easily be clamped in the three-jaw chuck and become bits of type extra long.

Caution: While Phillips, hexagon head or Torx screws can be used without problems, it is recommended to be particularly careful with slotted screws so that the screwdriver does not laterally slip out of the screw!
For more about the roll-up cases, see page 2 in the PDF "Tool equipment for home use".
PDF icontool_equipment_for_the_home_area.pdf