When PB Swiss Tools takes something on, there are no half measures! The internationally successful manufacturer of quality tools is actively supporting the NRP project for Mountain Biking Central Switzerland by providing fully equipped ToolBoards to help expand the infrastructure for mountain bikers.
Caption: Project manager for Mountain Biking Central Switzerland Thomy Vetterli, the U23 world champion Alessandra Keller and the Obwalden Director of Construction and member of the Governing Council Josef Hess (from l to r) are enthusiastic about the ToolBoards from PB Swiss Tools.
MTB Skills Park in Giswil - PB Swiss Tools supports a pioneering project
Over the next three years, as many as 200 ToolBoards are to be made available at MTB trail heads and intersections and at skills parks as part of collaboration between Mountain Biking Central Switzerland and PB Swiss Tools. The boards will be managed and maintained by selected bike stores. The first spot to enjoy one of these generous gifts from PB Swiss Tools was the MTB skills park in Giswil. All the boards come equipped with everything a rider needs to keep their high-tech bike in good shape both before and after the trail or skills park. "The indestructible quality tools from PB Swiss Tools are predestined for tough outdoor use: "The indestructible quality tools from PB Swiss Tools are predestined for tough outdoor use. They allow mountain bikers to make accurate adjustments in any weather. And the tools are 100% Swiss-made!"
Official opening with VIPs from sports and politics - sociable and welcoming
The new MTB skills park in Giswil is of great importance for tourism in the region around Lake Sarnen and Lake Lungern, and was officially opened with a small ceremony and a rustic brunch. In his humorous speech, Josef Hess, Director of Construction in Obwalden and a member of the Governing Council, underlined the significance of this project for the future of Central Switzerland as an ultimate hotspot for bikers. As he symbolically cut the ribbon to mark the launch, Hess was assisted by the reigning U23 world champion Alessandra Keller, the extreme biker and designer of the skills park Lukas Stöckli, the product manager for Central Switzerland Thomy Vetterli and others involved in the project.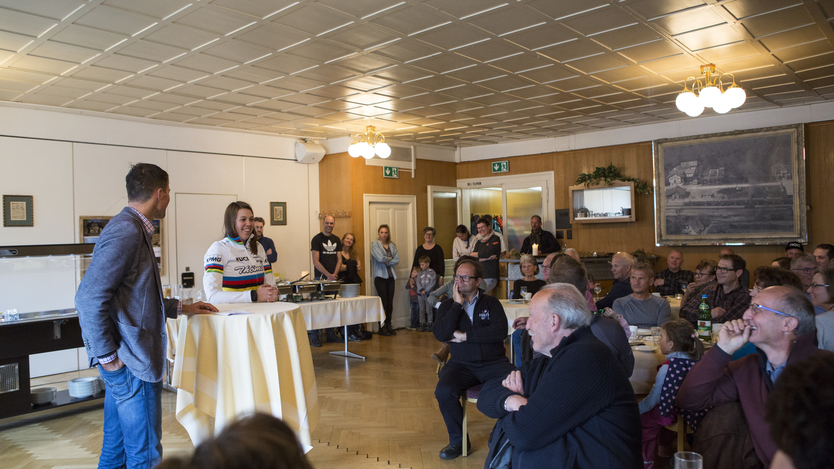 9 years in the planning - 9 days to build
The protracted delays in getting the Giswil MTB skills park off the ground are typical for the arduous planning process such projects have to go through. Countless interest groups had to be taken into account: residents' committees and local communities, tourist associations, environmental organizations, hunting clubs and of course the biker community itself. Discussions focused on aspects such as trail planning, nature conservation, financing and maintenance. Previously, it sometimes took years to reach a solution that was acceptable to all. Thanks to the Mountain Biking Central Switzerland initiative and its coordination, this process will be much more efficient and quicker in future. In the case of Giswil, the construction work itself was completed in just a few days thanks to active support from the civil defence unit. PB Swiss Tools is very proud to be a partner and part of this exemplary project.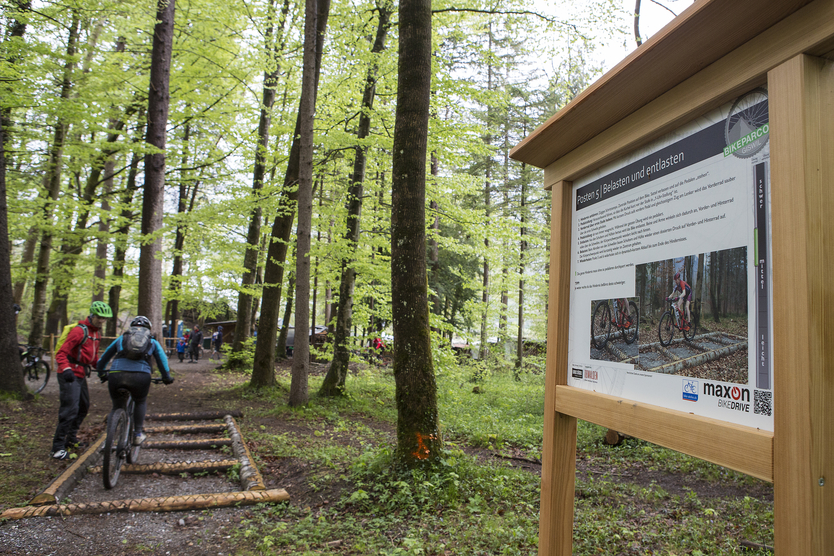 Narrow provincial thinking was yesterday - the biker scene is progressive in its thinking
Many ski resorts are looking to develop special offers for mountain bikers as a strategy for the summer. Ten tourism regions in five cantons in Central Switzerland have joined forces to set up the NRP project for Mountain Biking Central Switzerland in order to achieve this efficiently and professionally. However, attractive trails are not enough to ensure success in the long-term: what is needed is a range of peripheral services. Alongside specific hotel offers, service points are also needed and precisely the ToolBoards provided free by PB Swiss Tools.
Developments are coming thick and fast – and PB Swiss Tools is part of it
Developments are coming thick and fast – and PB Swiss Tools is part of it. Encouraged by the successful collaboration so far, PB Swiss Tools will be involved in many other bike events and trail projects in the future. Here are some upcoming events:
June 22, 2019 - EBike Test Festival, Engelberg, Obwalden
June 29, 2019 - opening of the Flowtrail in Marbach, Lucerne
June 29, 2019 - BikeDays in Altendorf, Schwyz