For a little bit over a year, specialist markets and specialist stores have continuously been equipped with the new packaging and the new sales walls. As a customer, you will find a new sales wall that is well organized, clearly arranged and structured. Did you notice that the side walls give it the effect of a tool box?
Look at the pictures of the latest re-equipped specialized dealers.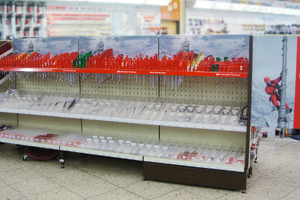 Image: Eigenmann AG, Dietfurt, Switzerland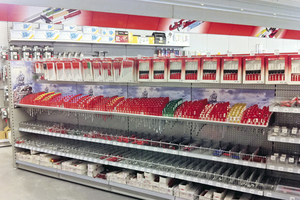 Image: Gerber-Stegmann AG, Thun-Allmendingen, Switzerland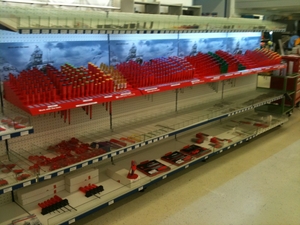 Image: Taff Tool AG, Spreitenbach, Switzerland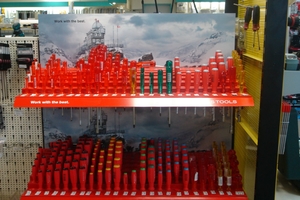 Image: Wawi-Baustoff AG, Wallenwil, Switzerland
The tiered table provides an optimal presentation of all screwdrivers because the screwdriver tools can be picked up and the handle can be tested.
The new packaging are presented in a simple, yet easy to remember way on the white cardboard. All the relevant information about the product is located on the back side.
Cover picture: Ochsner AG, Aadorf, Switzerland